Angel Tree Families 2013
Thank your for all your generous support.  We are not out of the water yet, or should I say snow?  We still need to shop for gifts for our families.  Also, needed are food and toiletries.  These families are extremely grateful for all that you can do.
There has been some confusion as to what to buy, and who is buying what for these families.  My good friends at
have come to the rescue. Just click here or any of the the CheckTwice! links to see any gifts still needing purchase.
This is a grass roots venture by CheckedTwice! to help organizations like ours give.  They are swiftly developing a product from their heart, which is in conjunction to their already successful company.  Check them out for yourself.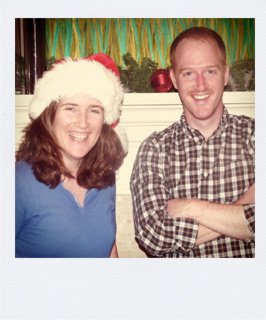 My friend Andrew and Rebecca started their company based on the needs of their own family.  How the system will work next year is, if you purchase gifts from our Moores Park Neighborhood CheckedTwice! website a portion of the proceeds will go to any chairty that we decide to give too.  We can even give the proceeds to Moores Park or even REACH.  So lets look forward to this site being ready by next year.
As for this year.  Any item you see in any of the families lists are Items that you can claim and purchase.  Please contact This email address is being protected from spambots. You need JavaScript enabled to view it. for gift drop off locations in Moores Park.  Also, you can have any gifts purchased online and shipped to 1828 Beal Ave.  There is always someone home to recieve them.
Thanks again Moores Park!  It takes communities like ours to get this this done.